Easy-Sight CCTV cameras for pipeline inspection are designed, developed and manufactured by Easy-Sight Technology Co Ltd which specialises in drainage network maintenance, pipeline testing equipment, pipeline restoration and rehabilitation technologies and materials. They provide environment-friendly solutions for urban drainage networks.
Easy sight provides pipe CCTV inspection robots for inspection of pipelines from DN 150 to DN 4000.
Easy-Sight products such as pipeline CCTV robot, pipeline periscope (Manhole Camera), pipeline sonar system, push-rod camera, pipeline electrical leak detector, CIPP UV curing system are widely applied to infrastructure development including geo-physical prospecting, urban development, municipal construction, water conservancy, hydro power etc.
CCTV Pipeline Inspection from DN 100 to DN 4000
Manhole Inspection for pipe width 100 to 2000mm
Sonar system for inspection of surcharged or submerged pipes
Pipeline rehabilitation using Easy-Sight UV Patch System & CIPP UV Light Curing System
Features of Easy-Sight system
High-Definition zoom, pan & tilt cameras & high-definition axial cameras
Automatic cable reel and multifunctional control panel with joystick
Microsoft Surface Tablet control panel
Built-in inclinometer to detect sunken pipes
Tools kit includes wheels (4, 6 & 8 inch), cable guide pulley, wheel extender, lowering device, connection cable, mounting material etc.
Environment-friendly operation; quieter as it operates on portable battery pack which can last up to 4 hrs
Increased mobility as the requirement of power generator is eliminated
Image stitching technology to map out a 3D model of the inspected pipeline
Operating system compatible with current WRc and NASSCO PACP certified software including WinCan.
Sales and service outlet in Singapore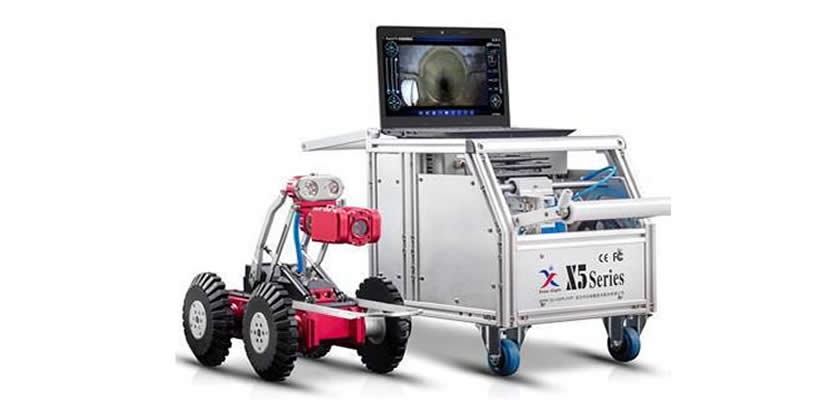 Get in touch with us to know more.
For enquries, please email us at:

sales@lianshing.com.sg

or call us at:

+65 6481 5810